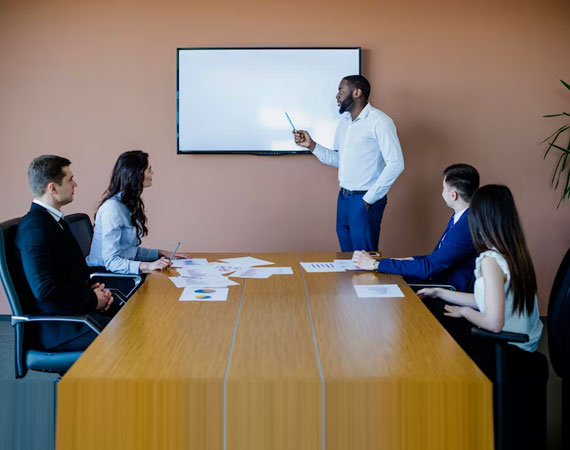 About Vivido
VIVIDO is on a mission to revolutionize the Indian AV industry. Our journey began with projection screens, and we've steadily expanded our product range. The essence of elevating the viewing experience goes beyond screens. With this principle at our core, we continue to introduce innovative products.
Whether you're delivering presentations, indulging in your favorite OTT shows, or showcasing products to a wide audience, our product line empowers you to excel.
Our corporate headquarters is located in Chandigarh, while our warehouse in Mohali ensures a smooth supply chain, serving our partners and dealers across India.
Our Vision
The world is marching towards a technological and visual revolution and, so are we at "VIVIDO". With a concourse of professionals, innovative techniques, and world-class infrastructure, we have been supplying products of quality workmanship and experience as per the specifications laid down by our valuable clients. If it's the future of the viewing that the world is eyeing, rest assured, it's at 'VIVIDO'.
Our long-term goal is to democratise AV segment. Viewers today are more informative than ever. Our products are at aimed to reduce the industry gap with the viewers and help them understand the products use case. It is not just about delivering the best solution but about making the user feel that amazing experience.